Other Brands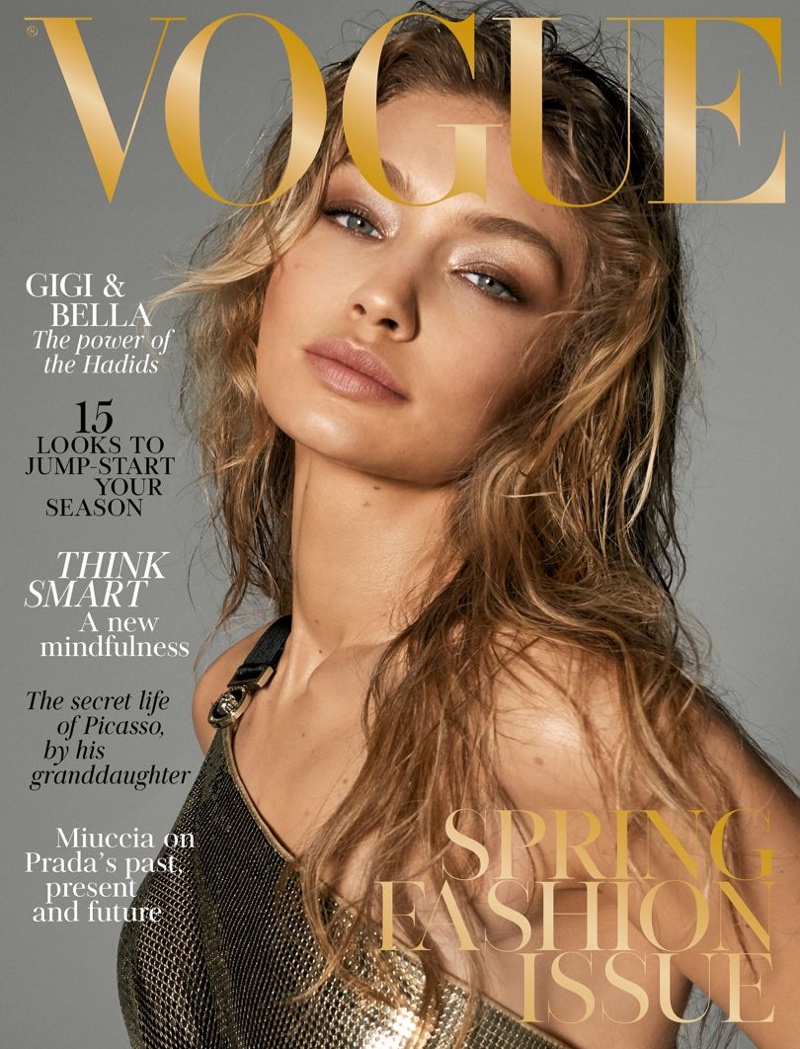 Sisters Gigi and Bella Hadid turn up the shine factor for the March 2018 cover of Vogue UK. The models land dual covers for the first time in portraits captured by Steven Meisel. Stylist Joe McKenna dresses the pair in gold Versace dresses. Gigi and Bella wear the wet hair look courtesy of hairstylist Guido Palau while Pat McGrath works on the sisters' glam makeup.
Related: Gigi Hadid & Kate Moss Team Up for Stuart Weitzman's Spring 2018 Campaign
COVER SHOOT: GIGI & BELLA HADID FOR VOGUE UK MARCH 2018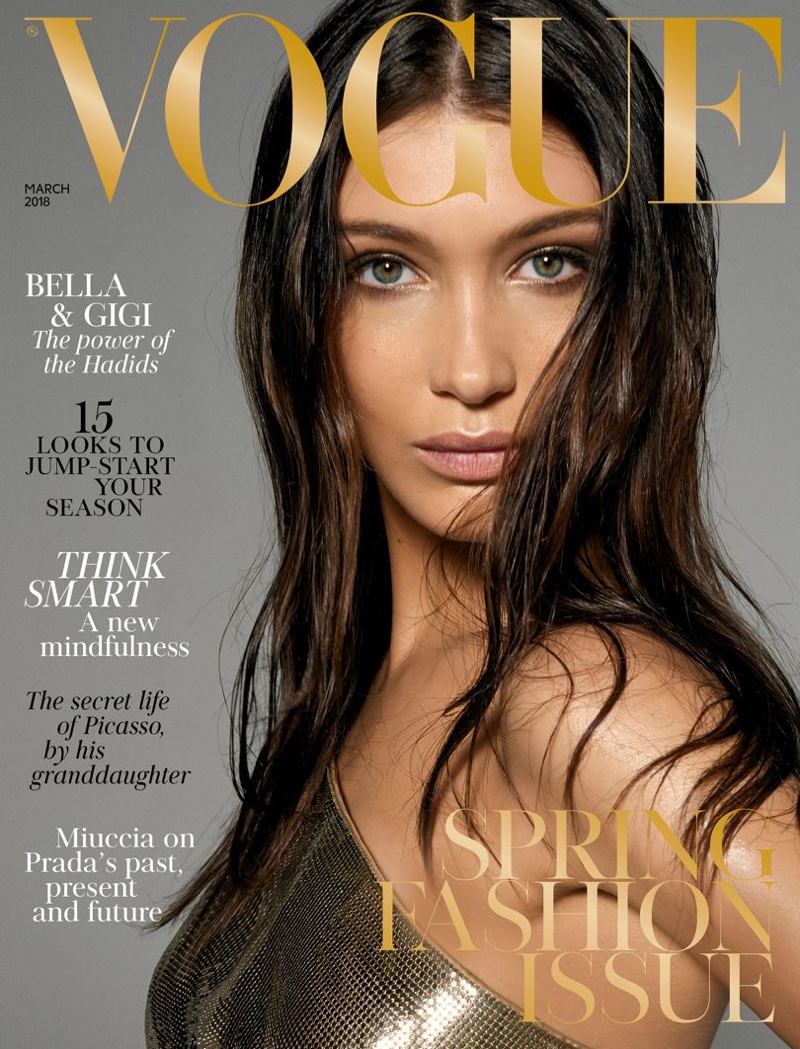 GIGI HADID ON HER RELATIONSHIP WITH ZAYN MALIK
In her interview, Gigi talks about dealing with her relationship with Zayn Malik in the public eye.
"I post what I think would be normal to post of your boyfriend," says Gigi. "The comments are: 'It's extra, it's fake.' But if I don't do it enough then it's: 'Oh they're fake, they're not really together.' I try to do what feels real to me, and do it with integrity."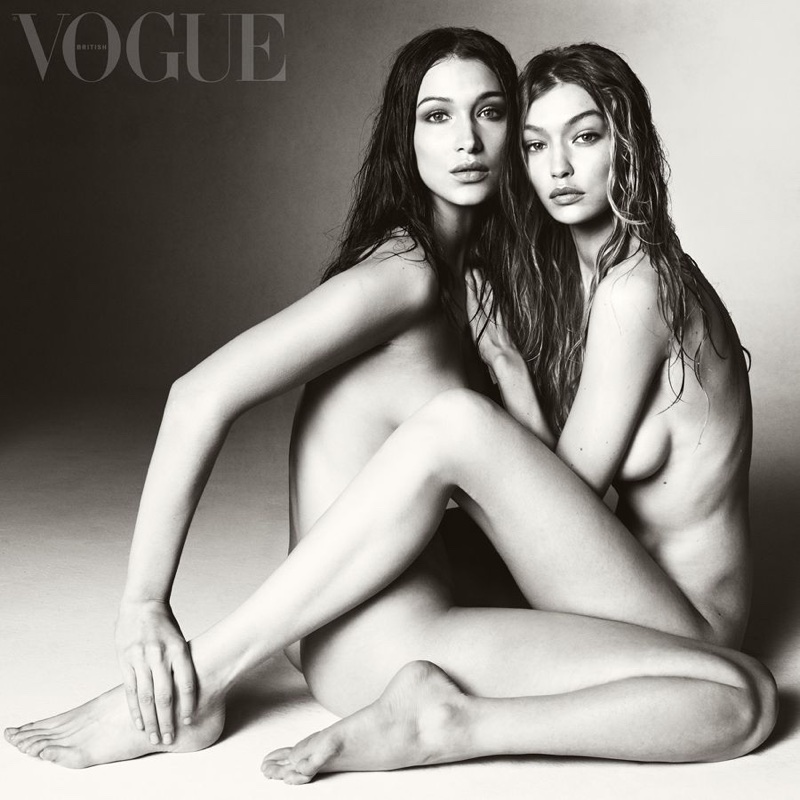 Other Brands
What is this? Another Chanel Tote Bag? There seems to be nothing special about it. But sometimes the appearance might be deceiving, because it's actually a beautiful Trio Pouch. You see, the last time we've spotted a trio Bag was in 2014 – remember the Chanel 3 Bag? The face looked similar like the Classic Flap Bag, but the interior and the side were completely different. But anyways, the 3 Bag is now gone, forever. So you might want to try on the Chanel Trio Pouch Flap Bag from the Cruise 2018 Collection.
The Design
It's a big bag, much bigger than the Classic Flap Bag. Take a big look as it's designed in square shape with nice curvy edges. The top is made with flat leather handle just like on the Coco Handle Bag. But you can also carry it on your shoulder as it comes with a long woven chain leather strap.
And just like any classic handbags, the center features a slightly bigger CC logo in smooth gold hardware. The body is completely diamond quilting for the timeless look and it comes with a large flap. But the beauty is not its exterior; in fact it's the interior that will make you fall in love. Now let's dive in.
The Interior
To give you the best view on how the interior looks like, we can only show the side. As you can see, it functions like a Trio Pouch – there are three separated and almost-equal-sized compartments designed, making it easy to organize your stuff. So what do you think?
The Prices And Sizes
Unfortunately, we do not have the sizes and prices. We will update this page once we get more info. Please check with the SA for more details.
More Images And Colors
Other Brands
Blanca Padilla shines on the December 23, 2017 cover of Yo Dona Spain. Captured by Sergi Pons(Lighthouse Photographers Agency), the brunette beauty poses in a paillette embellished jacket from Dolce & Gabbana. Inside the magazine, Blanca wears elegant looks for the fashion editorial. Stylists Adriana Alonso and Sheila Rodríguezdress the Spanish model wearing designs from the likes of Calvin Klein, Bulgari and Chanel.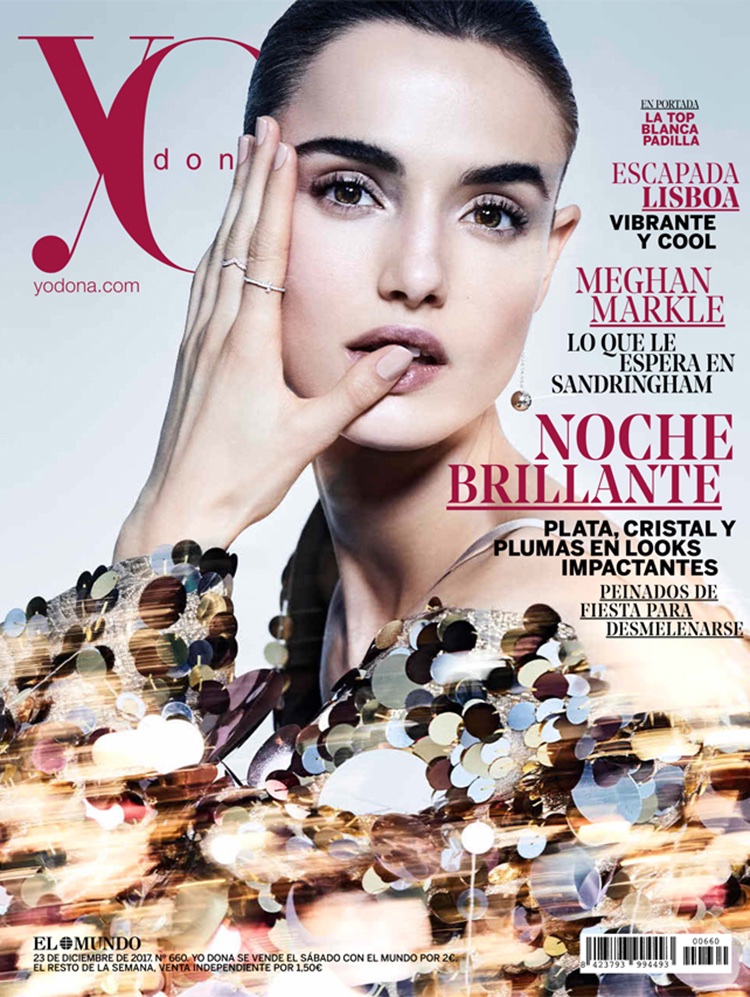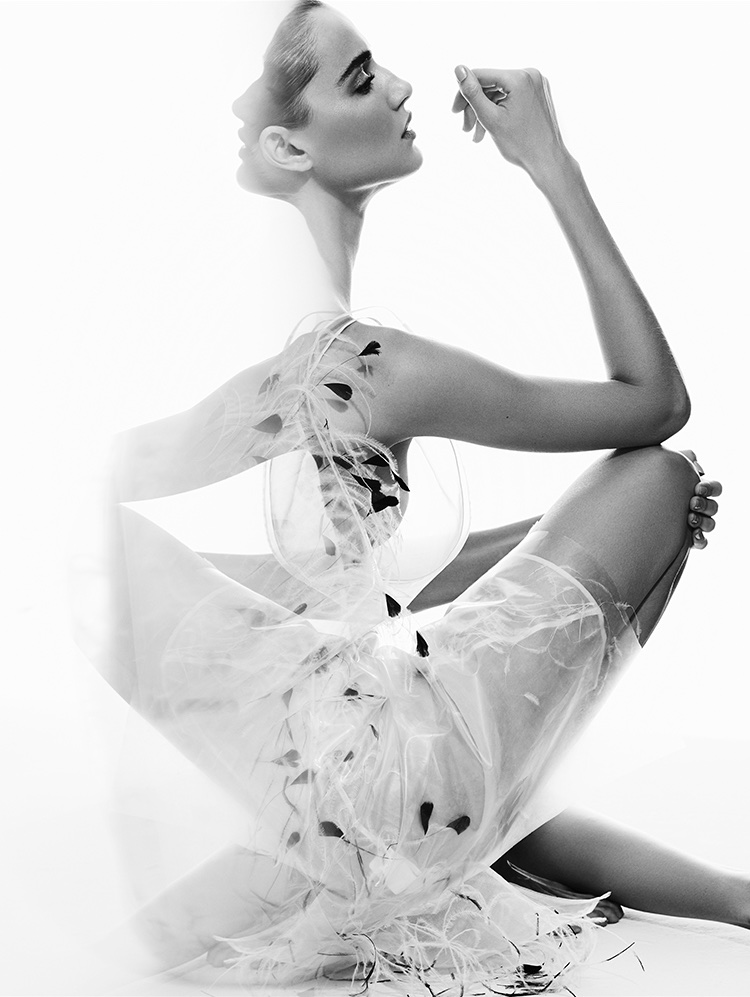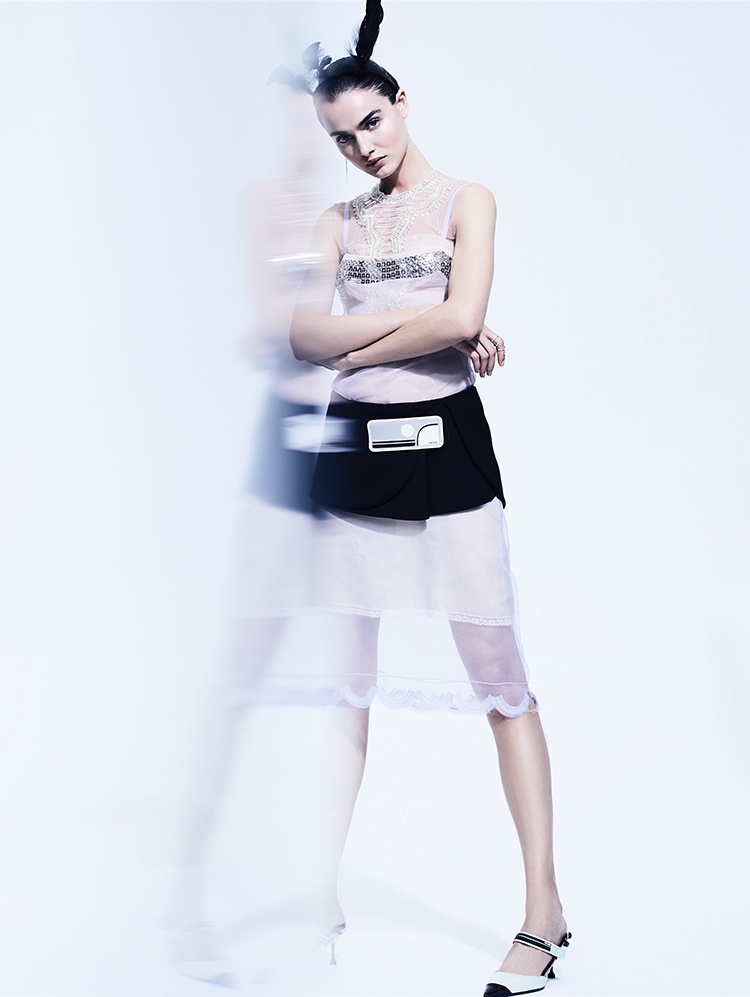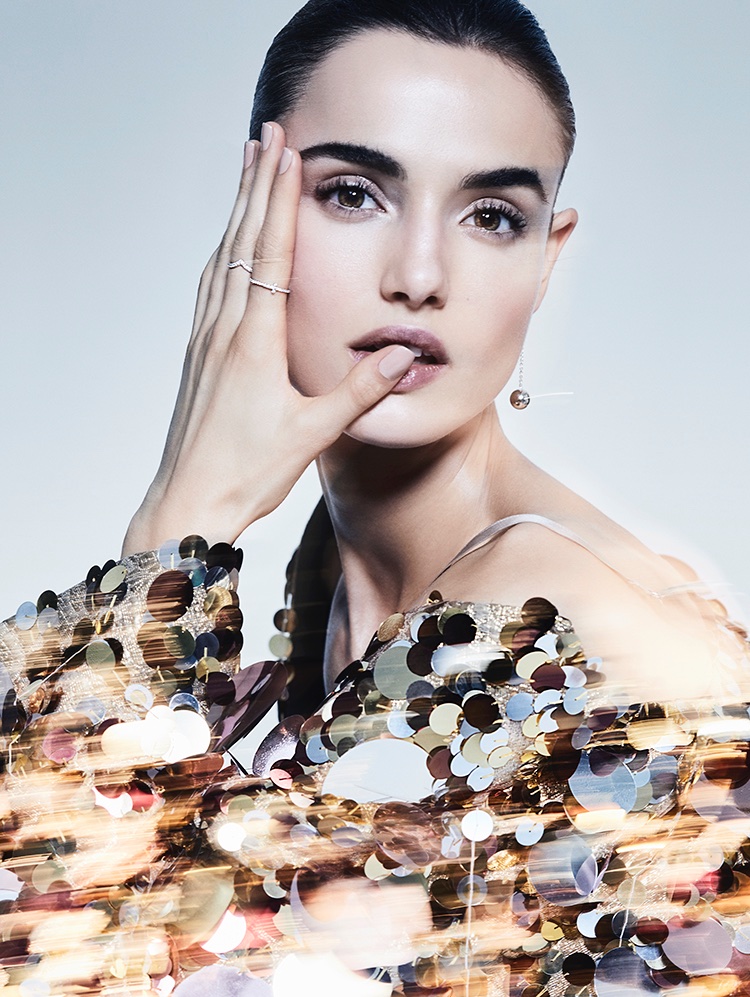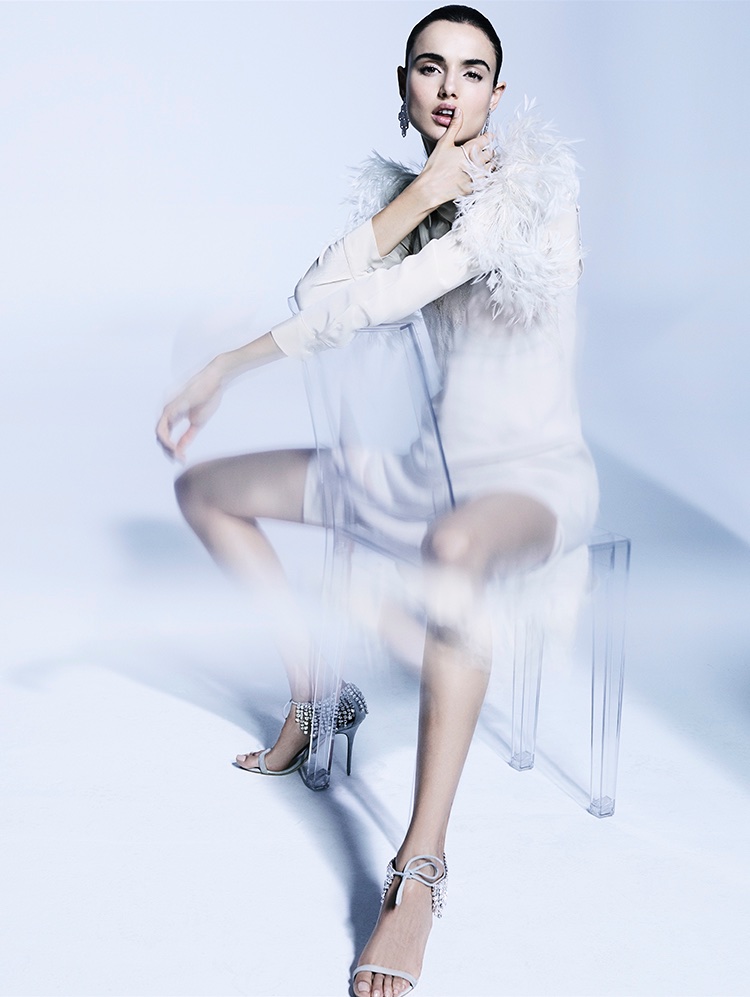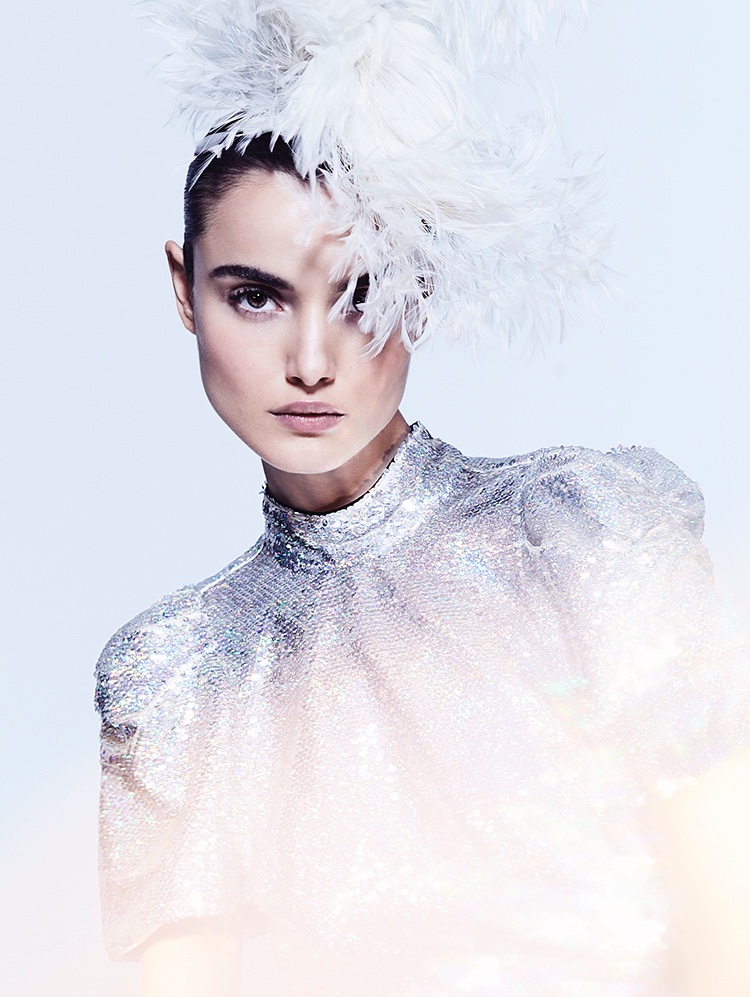 Other Brands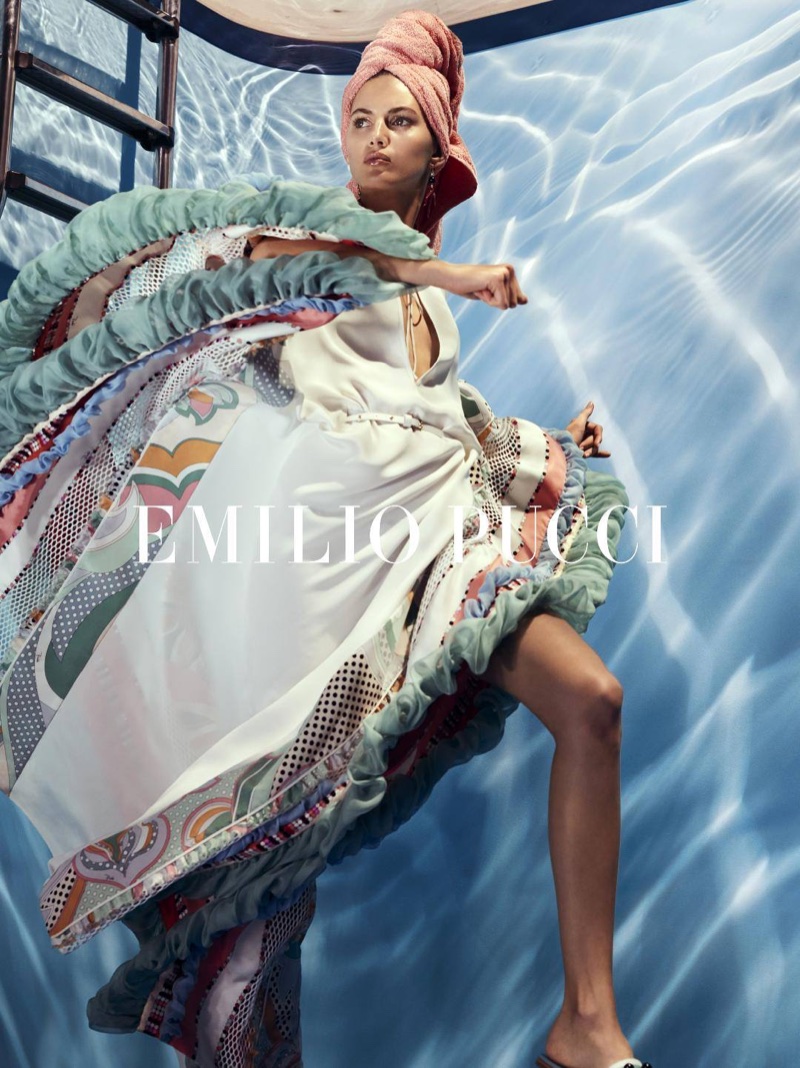 Valery Kaufman takes a dip into the pool for the spring-summer 2018 campaign from Emilio Pucci. Photographed by Mel Bles, the Russian model poses in statement prints as well as a towel wrapped around her head. Stylist Belen Casadevall makes sure Valery stands out in relaxed jumpsuits, airy dresses and cropped pants. For beauty, makeup artist Marie Duhart goes for a natural look with Karim Belghiran on hair.
Related: Valery Kaufman Poses in Lingerie-Inspired Style for Vogue Mexico
EMILIO PUCCI SPRING/SUMMER 2018 CAMPAIGN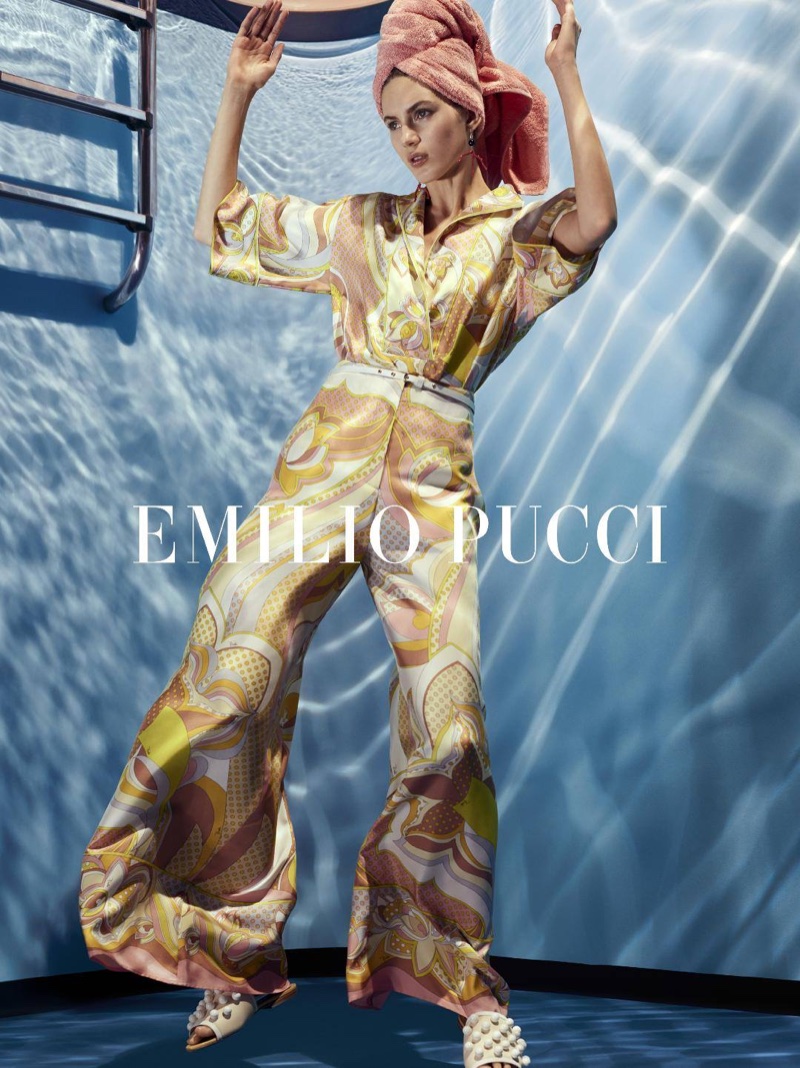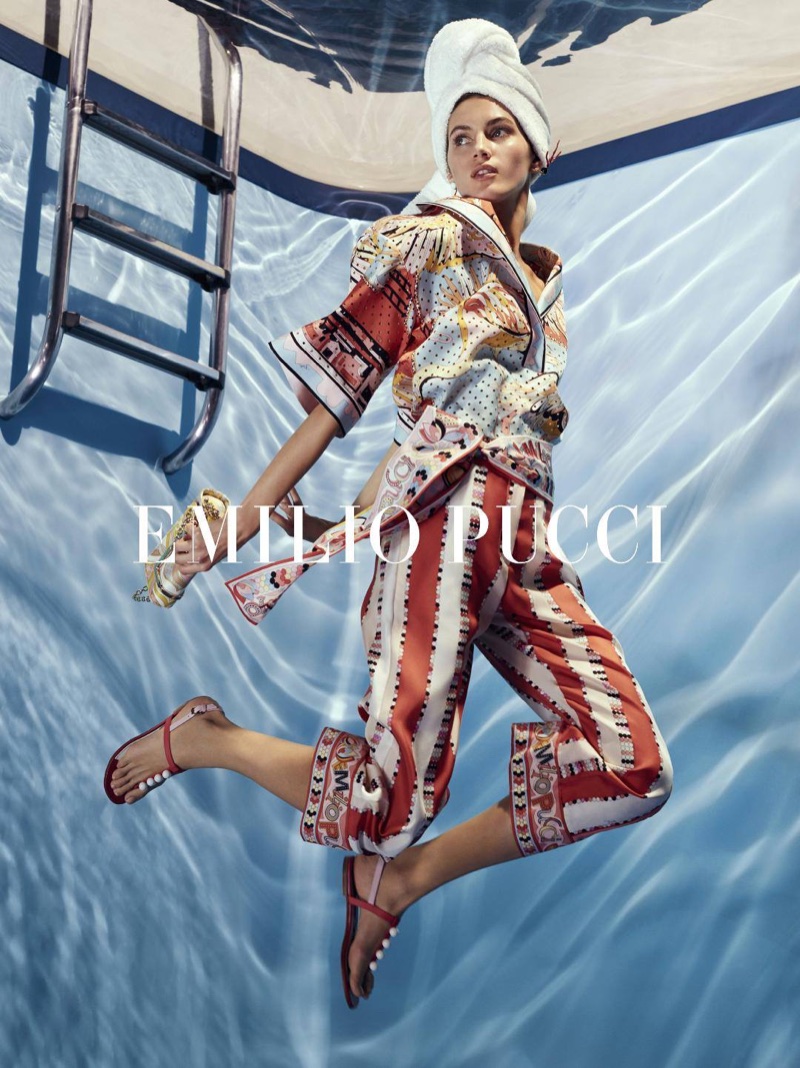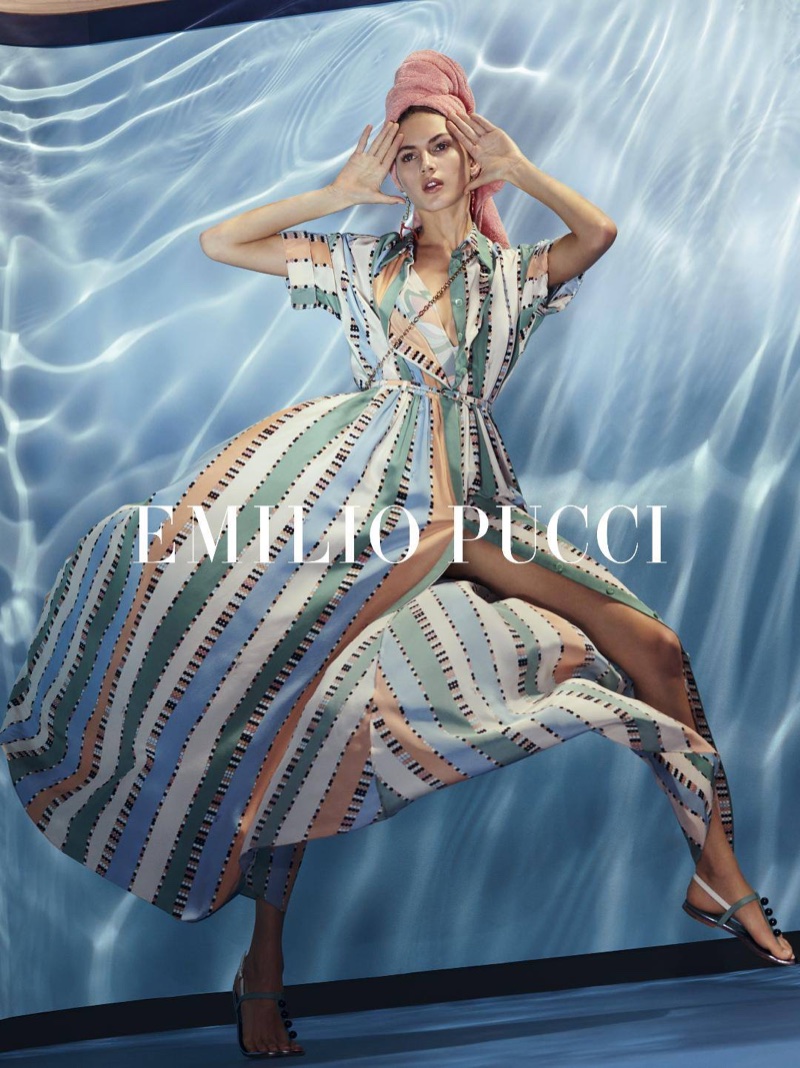 Other Brands
Gorgeous isn't? It's the Lady Dior Bag with Chain, but what does that mean? Is this not just another Lady Dior Bag? Yes it is, but a different type.
The original Lady Dior Bags were crafted with leather shoulder strap, but there are other variation now. Like the My Ladior Bag where you can customize your shoulder strap with lucky badges. And this Lady Dior Bag with beautiful shiny chain for shoulder carry.
The Lady Dior Bag with Chain is not a new bag. It was first-introduced in late 2014 and it became instant-popular – it was the first-choice for many fashionista's. But somehow the house didn't roll out a lot of versions, not until today.
The Design
This is the Lady Dior Bag with Chain, super cute! The body, shape and the design are just like the original Lady Dior Bag…but wait! This is the Lady Dior Bag. The only difference is that it comes with a long, adjustable and removable chain strap.
The usual choice for the Lady Dior with Chain is small and mini sizes. The jewel-like chain changes the overall look of this handbag a bit. It looks much chic'er, much more modern and ladylike. And also, don't forget that this is an iconic handbag. It's as popular as Chanel's Classic Flap Bag or Hermes's Birkin Bag.
Lambskin
Patent
There are of course, many leather choices. The lambskin is the most popular one and it's considered the classic choice. But if you want a more daring shade, then pick patent. Which leather you choose depends on your personal preference. For example, the pink potus pearly color goes great with lambskin
The Interior
The inside comes with an internal flap. If you dive deeper then you can find one large compartment for all your basic and daily essentials. There are plenty of room, but do note that the mini and small sizes are not that big. So it won't fit a 15' inch laptop.
What's more? You can also find a zip pocket inside.
The Prices And Sizes
Mini Lady Dior Bag in Lambskin or Patent
Size: 17 x 15 x 7 cm
Prices: £2200 GBP, €2400 EUR, ₩3800 WON.
More Images And Colors
Other Brands
Elsa Hosk turns up the heat for the January 2018 issue of Vogue Taiwan. Photographed by Zoey Grossman, the Swedish stunner poses in an editorial called, 'Command Attention'. Elsa wears daring makeup looks along with military inspired fashions. Stylist Melina Chen dresses the Victoria's Secret Angel in designs from the likes of Givenchy, Mugler and Isabel Marant. For beauty, makeup artist Mark Edio (See Management) works on her bold lip color with hair by Sylvia Wheeler.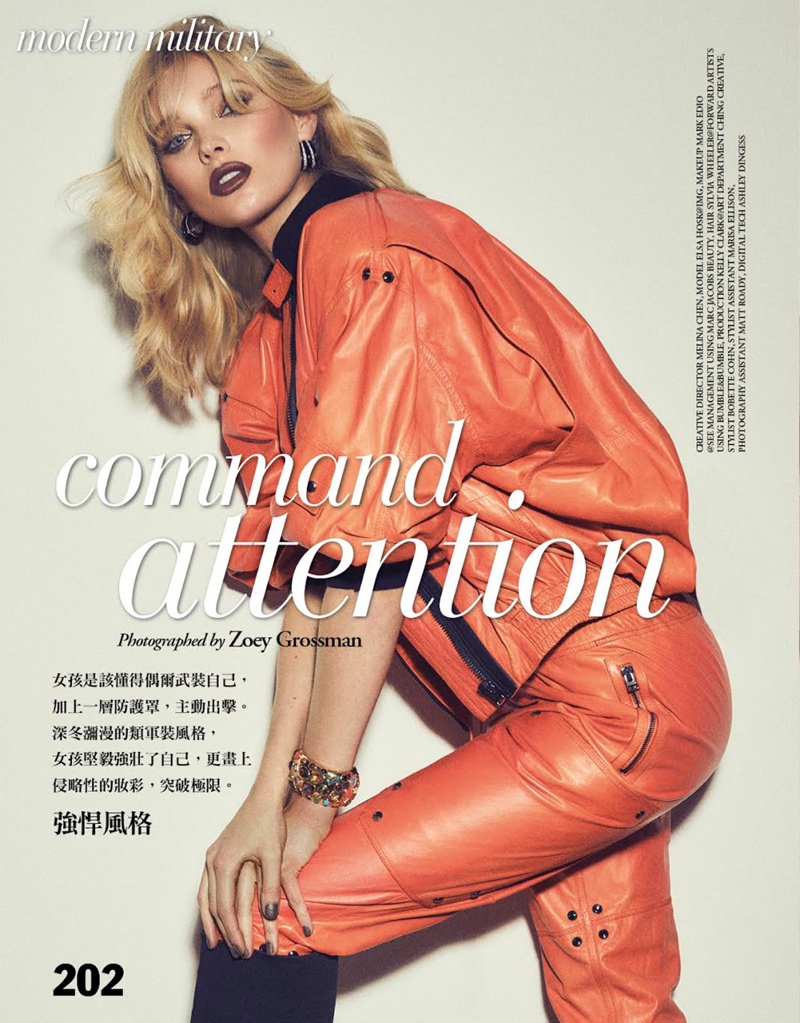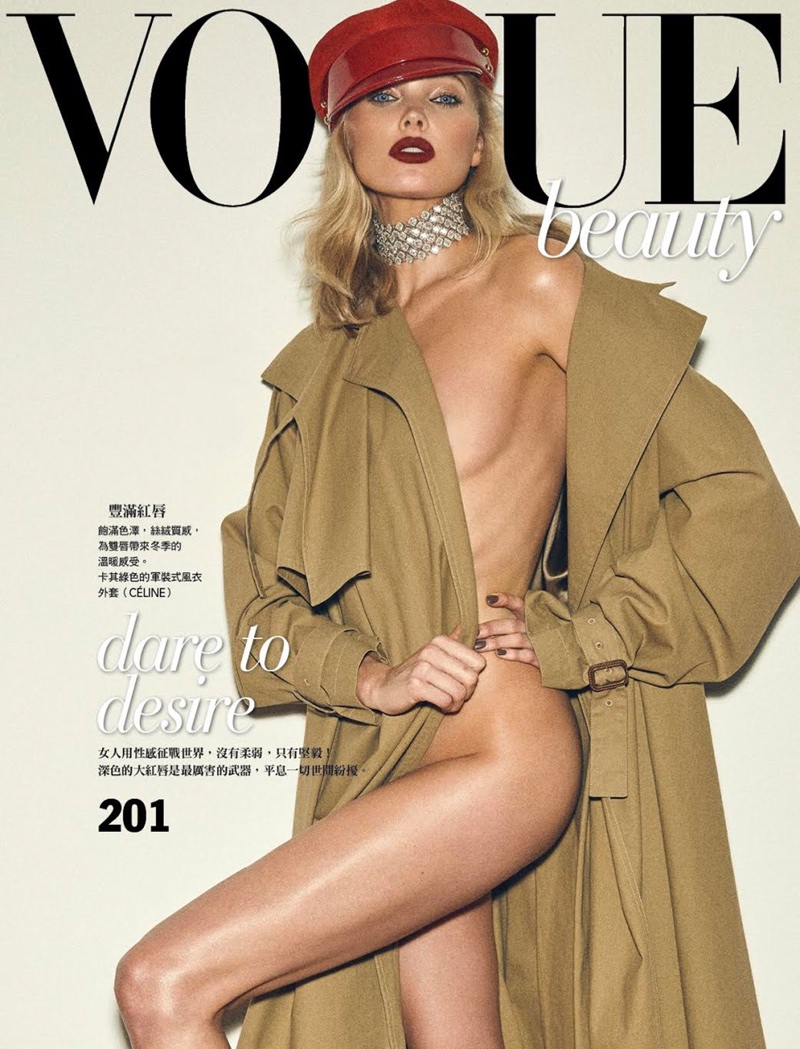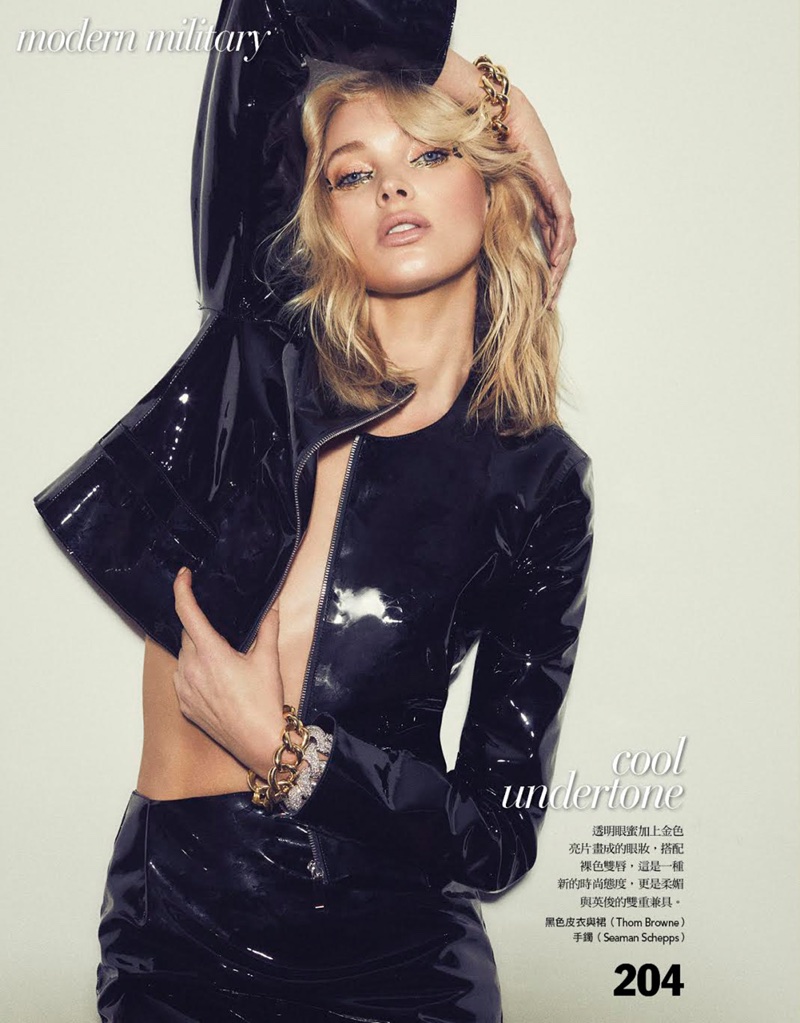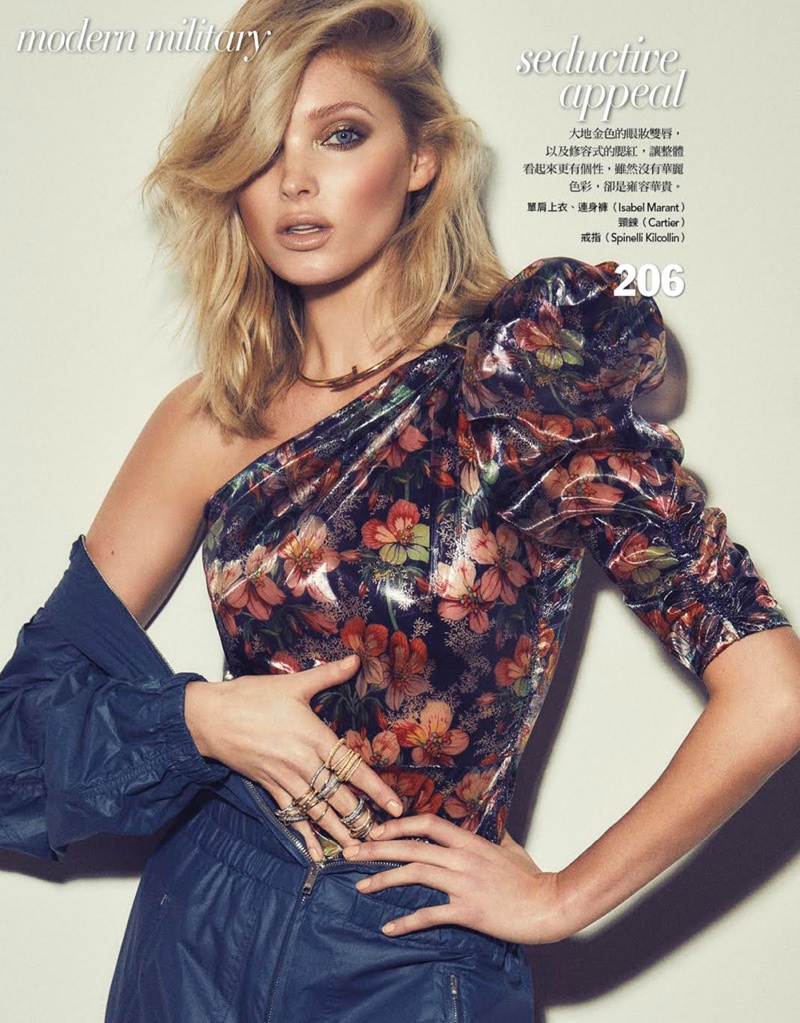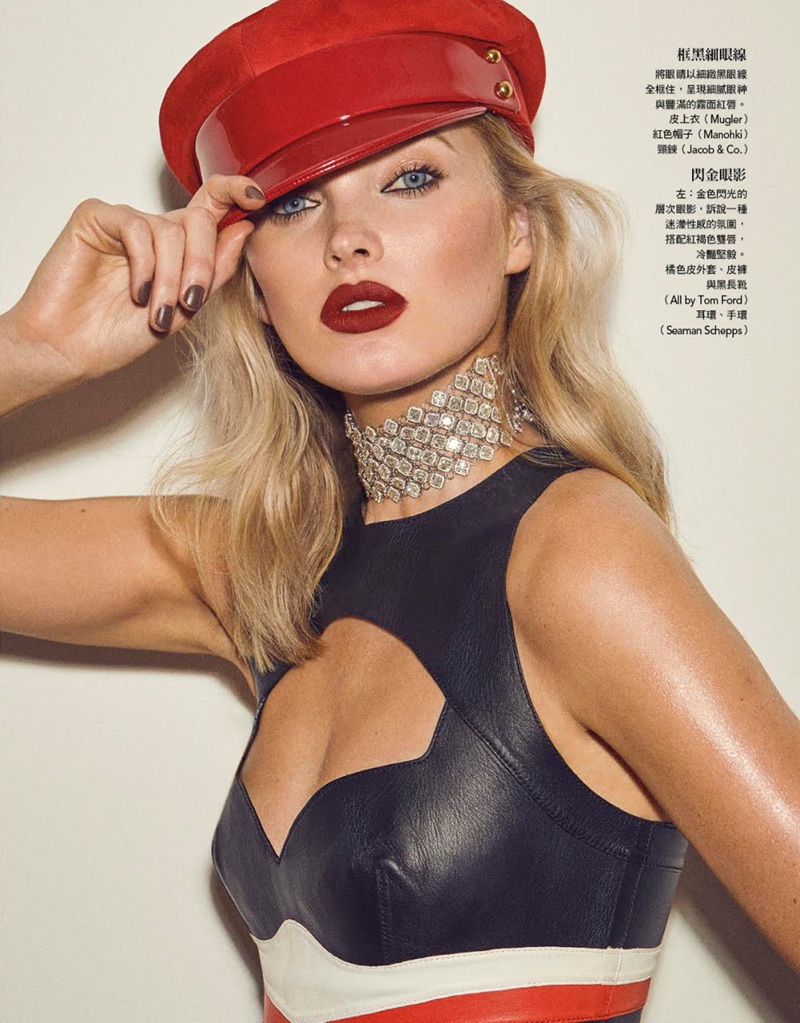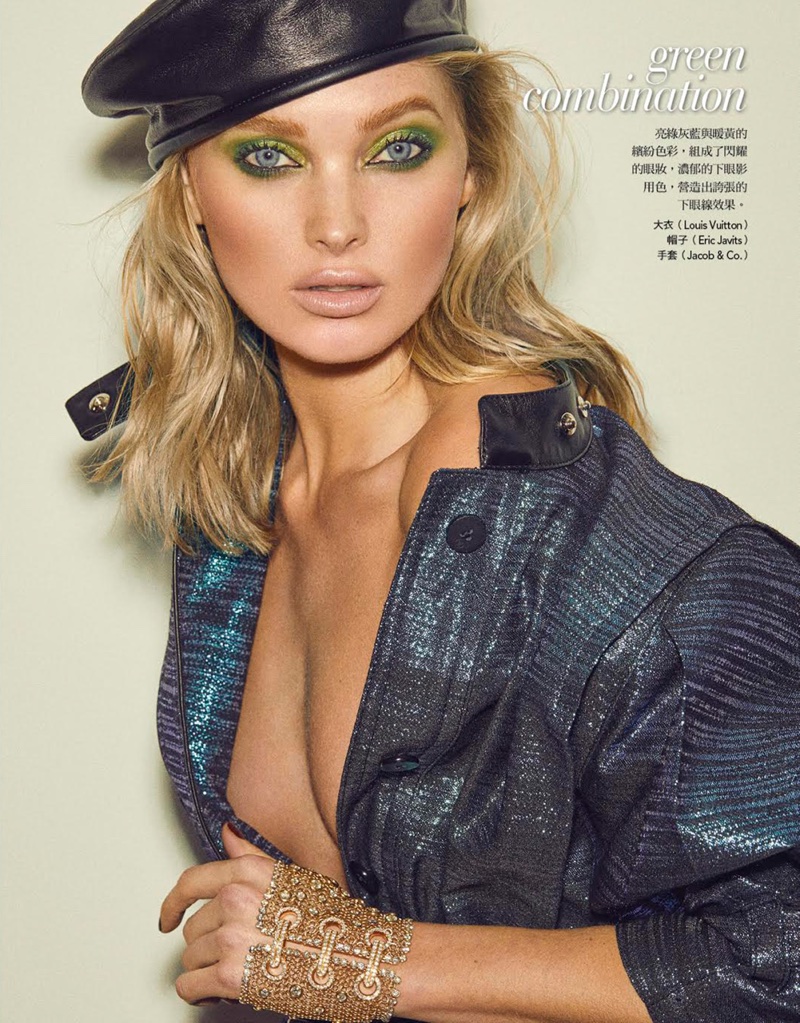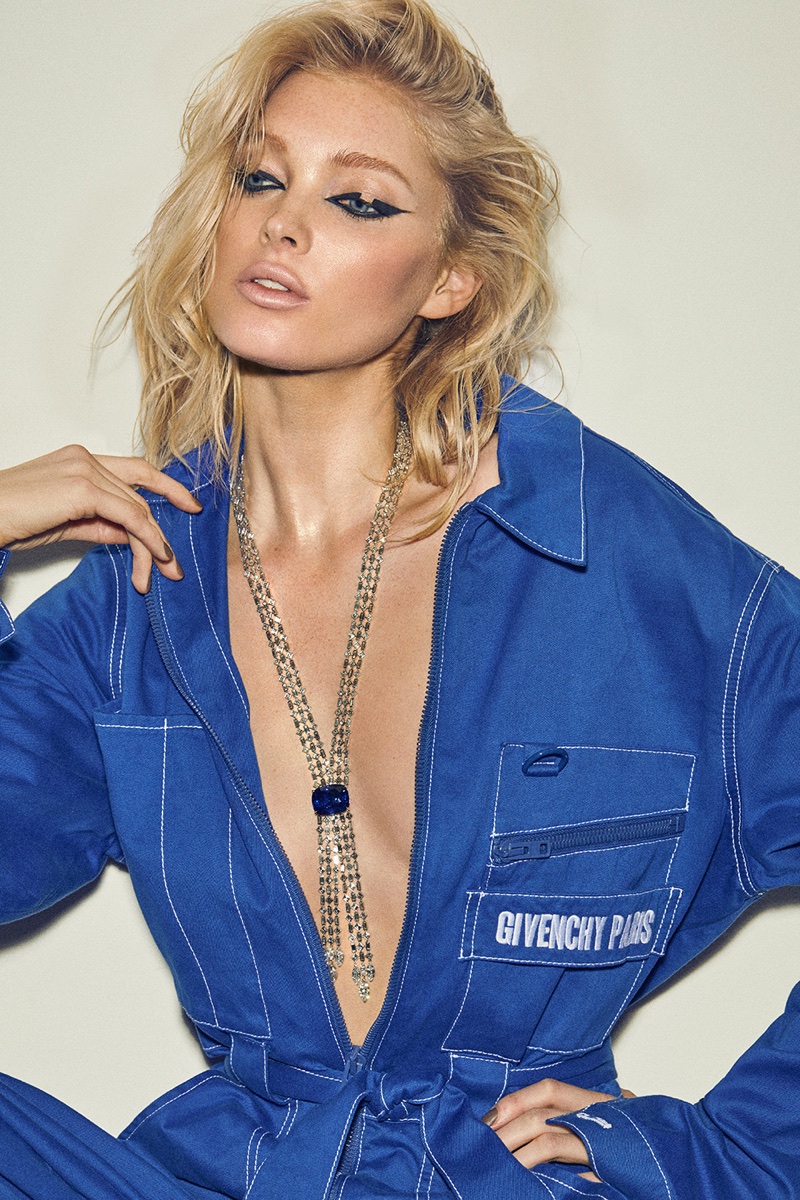 Designer Bags, Wallet, Purse, Belt & Accessories Official Site, Best Price & Quality, Free Worldwide Shipping, Free Returns. Each Bag Is A Work Of Art - Handmade - Cowhide Art - Can Custom-Made

Categories

New Posts

Hot Posts